Free Integrative Health Resources
Free and Low cost Acupuncture to all Veterans and Family Members!
Call or visit their website to schedule appointment and obtain more updated information
3505 Camino Del Rio South Suite 338
San Diego, CA 92108
619 550 5200
619 995 0395
info@innspotacu.com
https://innspotacu.com/
This Free Community Service is provided by
Canine Companions for Independence
Free dogs, training, etc. for Veterans with Physical Disabilities
for more detailed information specific to veterans…
https://www.cci.org/assistance-dogs/our-dogs/veterans-initiative/
Ivey Ranch Park HORSES FOR HEROES
Ivey Ranch Park in Oceanside provides a program for veterans called Horses for Heroes. This is a Professional Association of Therapeutic Horsemanship International (PATH Intl.) nationwide program for America's wounded service personnel and veterans. PATH Certified Instructors and various professionals, including physical therapists, occupational therapists, speech-language pathologists, psychiatrists, psychologists, and social workers strive to physically improve, emotionally empower, and socially enhance the lives of veterans with disabilities.
110 Rancho del Oro Drive, Oceanside, CA 92057
Phone: 760-722-4839
Fax: 760-722-6598
Horse Office 760-439-2340
Daycare 760-721-3895
Email: iveyranch@yahoo.com

Wave Academy
Aquatic Bodywork therapies for Military Veterans, Active Duty personnel and caregivers living with the debilitating impacts of post-traumatic stress.
Locations across San Diego
Apply on website: 
The WAVES Project
951 308 0049
WAVES PROJECT was established to help our wounded veterans experience the freedom and challenge of SCUBA Diving. If you or a loved one has suffered from a major, life-changing injury, scuba diving therapy may help. Importantly, talk with your doctor and therapists about your interest to see if this type of therapy is right
for you.
The unique properties of this aquatic environment enhances interventions that are ideal for combat wounded veterans as they rehabilitate from various injuries received in combat such as amputations, spinal cord injuries, PTSD, Traumatic Brain Injuries, along with a host of other injuries received in battle. Scuba diving takes the advantages of the properties of water, including weightless and limited audio input, allowing  Combat wounded veteran's to exercise in a therapeutic environment. Underwater, there is the soothing sound of breathing through your regulators as your bubbles float effortlessly to the surface. Movements are slower, gravity is sapped of it strength and muscles move more freely. The disabled diver underwater  is now an equal to his or her able body dive buddy!
Our training includes specialized SCUBA equipment suited to the person based on their physical needs. These items may include webbed gloves, diver propulsion vehicles and customized exposure protection.
Our WAVES Instructors have extensive, specialized training from both PADI (Professional Association of Diving Instructors) and HSA (Handicapped Scuba Association) to insure safe and suitable instruction. 
Our WAVES Gear shop allows veterans to purchase SCUBA gear at reduced prices. In addition the general public may purchase items with all profits from the sale of any SCUBA gear or apparel going directly to support our programs for wounded veterans.
Instructor: CDR Ruddy FNP

It is our passion and dedication to empower Veterans to take charge of their health by teaching them Tai Chi to maintain their body, minds, and energies. Veterans Tai Chi is dedicated to the health and well-being of Veterans, their families, and loved one's.
If you or someone you know is a Veteran who is in need of exercise,
healthy lifestyle change, peace of mind, or simply a place to find friends
who know and care, then contact us or just stop by.
Join Us
Our New days and times
Beginning on September 10th 2021 
Friday's
4:00 – 5:00 PM
at the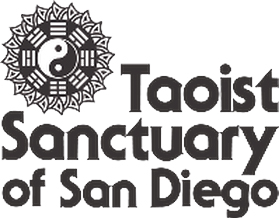 4229 Park Blvd San Diego CA 92103
For More updated information and details please go to
Connected Warriors
Connected Warriors, Inc. (CW) is a 501(c)(3) non-profit veteran's service organization whose mission is to elevate the warriors in our community by engaging them in a process of healing, growth and change in ways that benefit themselves, their families and the community. Using a community based approach, Connected Warriors strives to partner with all agencies that benefit veterans and their families.  Connected Warriors acts as a leading advocate for veterans, active duty military, and veteran services with local, state, and the federal government.
Virtual Classes